The Profisee Academy
Quickly and easily learn the Profisee Platform with over 50 courses, learning paths and on-demand videos.
EXPERT SUPPORT FOR YOUR MDM JOURNEY
Learn at Your Pace
Scalable training
On-demand, worldwide
Upskill Your Team
Onboard new employees quickly
Expand existing knowledge
Gain Knowledge
Follow multiple learning paths
Courses available on-demand
Get Certified
Course assessments & pass criteria
Achieve and maintain certifications
Take Advantage of Role-based Learning Paths
Your team can quickly and easily follow a tailored curriculum for data stewards, architects and more.
Reinforce fundamental concepts across teams and dive deep into specialized course work in a few clicks.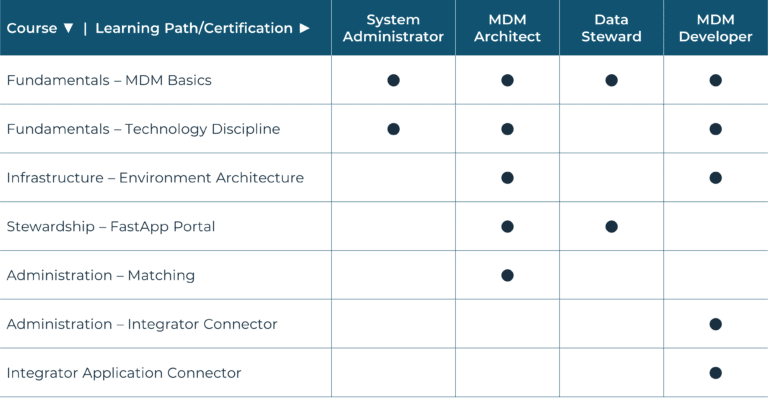 Unlock the Full Potential of the Profisee Platform
Access specialized and advanced courses on workflows, integration and more to optimize your master data model and take advantage of automations and data quality rules.
Quickly identify and assign courses on platform installation/administration, master data modeling, data stewardship and integrations.
Achieve and Maintain Certifications
Quickly onboard new employees and expand existing team knowledge at scale with course assessments and certifications.
Achieve and maintain multiple certifications to keep your team's skills up-to-date.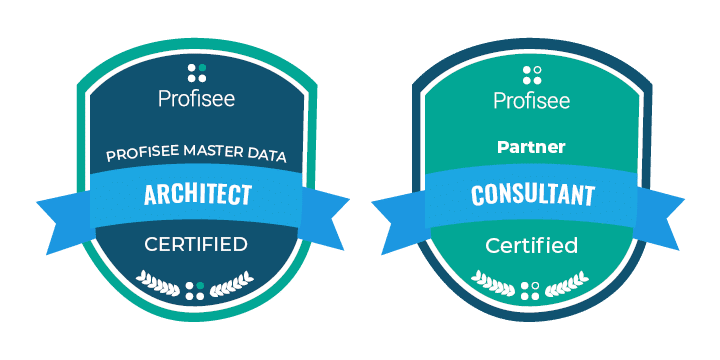 Ready to improve the outcomes of your next data initiative?
Contact us or request a demo to learn how Profisee can help you benefit from trusted data today.